The AiR project
Born in 2017, AiR - Art in Research is the first art gallery dedicated to scientific photography. With the aim of revealing unsuspected beauty in scientific research, we want to show the world how intriguing, mysterious and harmonious photographs taken by scientists in the context of their work can be. In addition, one can directly help funding research by purchasing one or several of our artworks.

Photography plays a crucial role in today's scientific research: various imaging techniques, such as microscopy, are now used in physics, biology, medicine, earth science, and even mathematics. Some of the researchers we support really step into artists' shoes, while others simply capture instants of beauty reminiscent of the fragile and delicate harmony of nature. Sometimes by revealing the invisible, and other times by playing with the scales of observation, our photographs are at the same time surrounded by mystery and witnesses to an undeniable truth.

Bearing in mind that art is a formidable vector of communication, we organize exhibitions, conferences, and school interventions to arouse children's scienti c and artistic curiosity. Science has the power to fascinate everyone, one just has to know how to tell the story: at AiR, we choose to tell it with pictures.
Discover AiR's artworks
We can come directly to your premises to show you the artworks of our artist-researchers.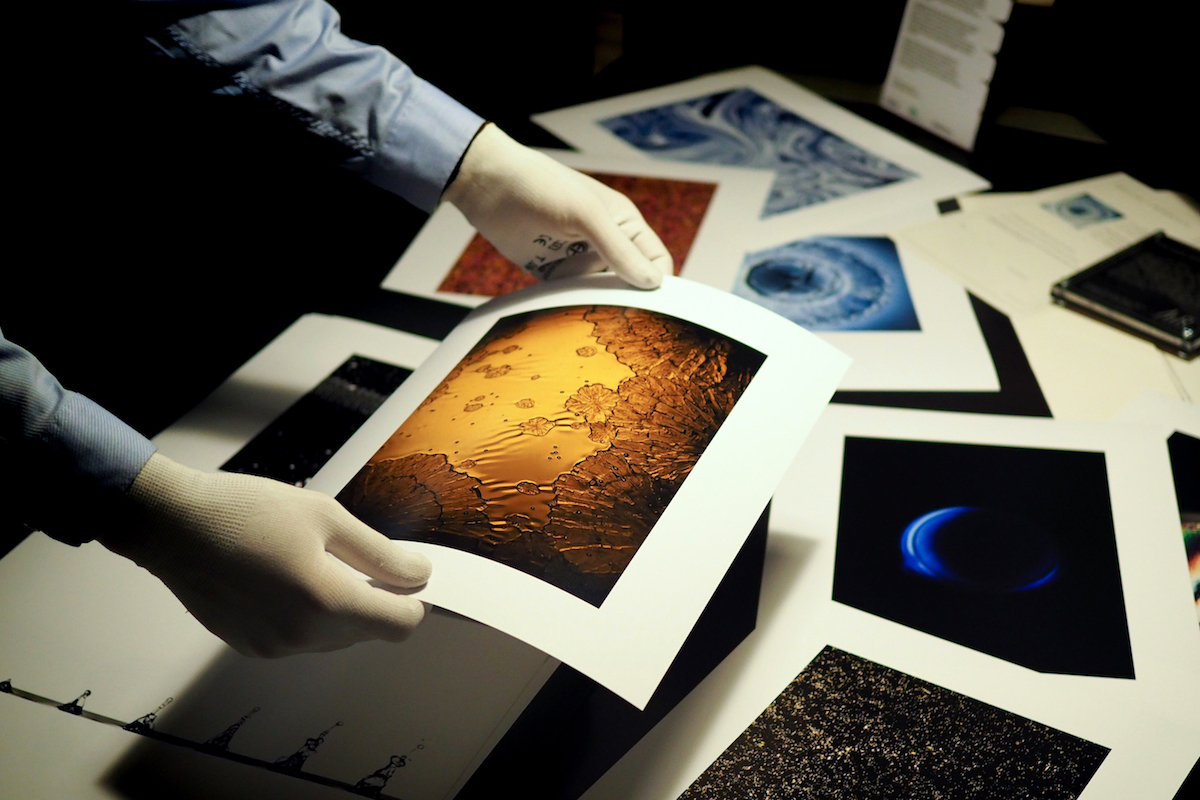 We can also exhibit our artworks temporarily for your events, gala or charity evenings. By displaying the work of our collective, you become a partner of the AiR project.
To pruchase one of our photographs, to learn more about temporary exhibitions for your private venues, or for any other inquiry, please contact us at:
contact@artinresearch.com